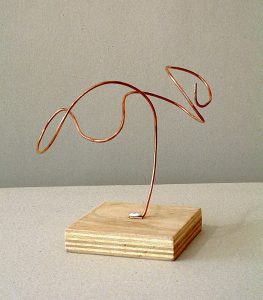 Airplane
Copper wire, wood base. I created this piece in late 2008. For this work, I aimed to convey both the industrial heaviness of an airplane, but also the cloudlike floating quality you feel when you're in one.
Get a virtual tour of the museum. Ideal for schools and events.
Stay updated and see our current exhibitions here.
Get to know our opening times, ticket prices and discounts.